Hi everyone, how are you all Hope you doing well and are good. I am here with an another article. This time its about an Crypto Exchange's new Earning mechanism. It is Called "Trade Driven Mining" From now on I will refer this as TDM in this whole post. Many exchanges deployed this feature in their platform to gain popularity and volume. But the Exchange here I am talking about is most trusted and reliable one.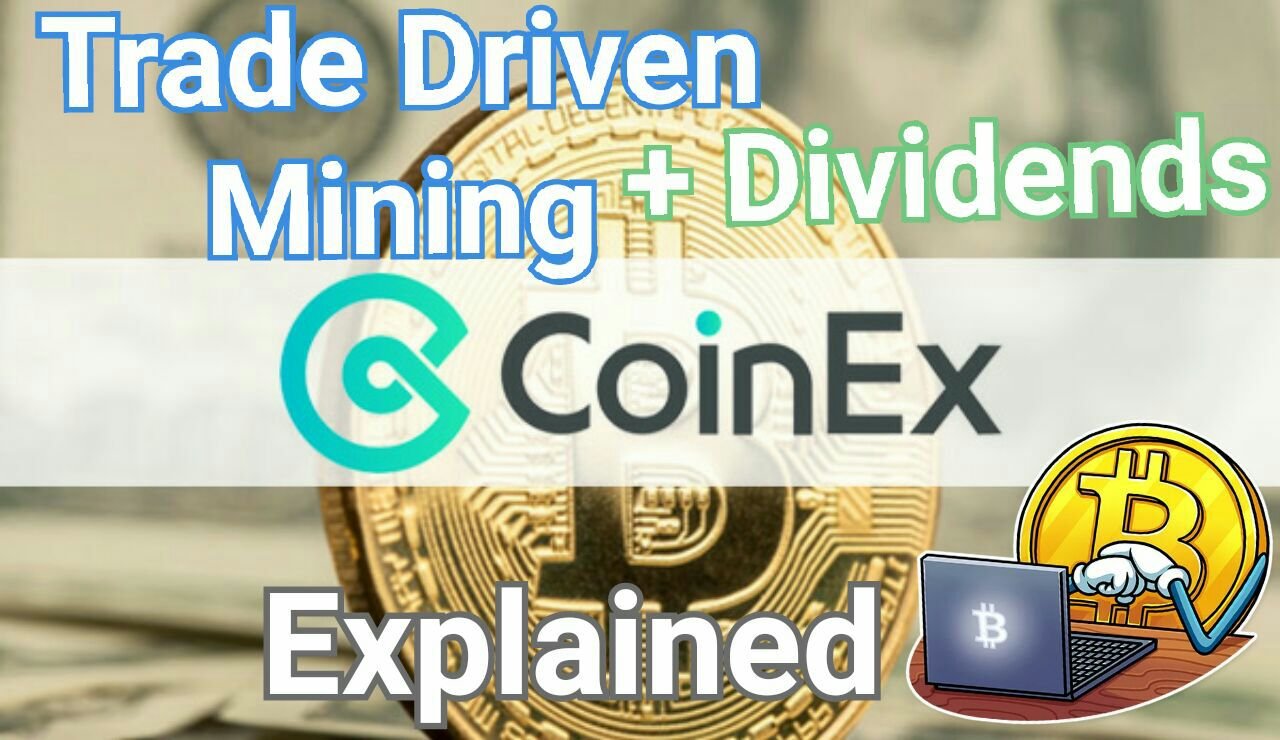 First let's talk about exchange. CoinEx is the subsidiary venture of World's major mining pool, ViaBTC, Founded in december 2017 with its headquarters in HongKong. CoinEx offers Crypto-to-Crypto trading with wide range of coins/tokens to trade with low fees. This exchange is more focused on BITCOIN CASH than Bitcoin Core.
Recently they launched their own Token called CoinEx Token (CET) in their exchange. As the official value added token of Exchange, CET Holders have exclusive services rights and special benefits.  Now Talking about the title of this post. CoinEx recently launched its new way to benefit their users and the exchange itself with "TDM". From July 1st 2018 they adopted a Trade Driven mining feature to release 3.6 Billion CET for free distribution to CoinEx traders. They will calculate 100% of their transaction fees income into CET tokens according to its real time value and distribute to all traders as per their trade volume. In simple words traders who trade on their platform will get free CET tokens accordingly their trading volume. This is called Trade Driven Mining.  You can also lock your CETs to get better mining rewards.  Minimum amount for locking is 10000 CET tokens.  You can unlock these tokens afterwards also.  Unlocking takes 24 hours of time.
CoinEX Exchange Token CET
Now the other thing is Dividend feature. Anyone can earn Dividend by holding CETs in their exchange account. Trading is not mandatory for this. You have to just HODL CET tokens. During TDM period from July 1st 2018, CoinEx will allocate 80% of their daily trans fee income (Including all coins) to all CET holders.  Recently CoinEX made some changes to its dividend policy.  A user must hold minimum of 10000 CET in their account to be eligible for dividend earning.  Earlier it was 100 CETs.  Remember as A CET holder, dividends will be paid out as BCH if you hold CET in CoinEX Exchange itself or if you hold CET outside CoinEX, you will get CETs as dividend.  This dividend will be on monthly cycle.  Earlier it was on daily basis.  At the end of every month, CoinEx will snapshot the CET amount in user's account and as per their holding of CET, exchange will reward with dividend.   One good benefit here will be that you do not need to hold CETs whole month.  You can buy and hold a week ago before the month end and get benefit of dividend.   The dividend will be paid out in next 7 to 8 days.  Remember minimum holding must be 10K CETs otherwise you will not get dividend at the month end.
Advanced Market Analysis tools for Hardcore Traders
As per my knowledge and experience this deal will be the Golden one for traders and long time HoDLERs in this bearish market trend. Day by day the popularity of this exchange is increasing. Current price of 1 CET is near about 0.04 USD at the time of writing and will Boom 
 soon. Volume of all coins increasing heavily in Exchange seconds by seconds. So guys if you are a trader or Hodler go grab this opportunity. Be part of this great Exchange now!
For who don't have an account at CoinEx join from my Link . It will cost you nothing but help me a lot 🙂
---
Thanks for reading my blog. If you like this post, please subscribe to my blog and share posts with your friends and family.  If any suggestion, do comment. I always need your suggestions for better blogging. Thank you all for reading post and giving me your precious time and effort. Do checkout my other posts also